Make a Meaningful Impact in Our Community
At the Marquette Holistic Health Fair, we believe in the power of holistic well-being and its ability to transform lives.  We invite you to join us as a valued sponsor and play a crucial role in bringing our community closer to healthier and more harmonious living.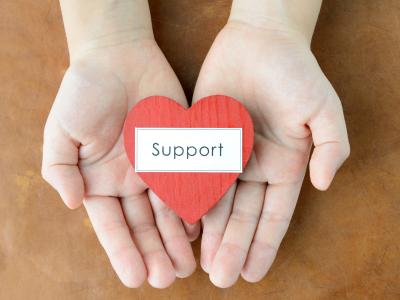 Why Sponsor Us?
When you choose to sponsor the Marquette Holistic Health Fair, you're not just supporting an event – you're investing in the well-being of o
ur community.  Your sponsorship helps us:
Create a Platform for Wellness: The fair provides a unique opportunity for community members to explore diverse forms of health and wellness. Your support directly contributes to offering engaging presentations, workshops, and activities that inspire and educate.

Foster Connections: By becoming a sponsor, you help facilitate connections among like-minded individuals who share a passion for holistic living.  This event brings people together, creating a sense of belonging and unity.

Raise Awareness: Your sponsorship helps us spread awareness about the multitude of holistic health options available within our community. Together, we're encouraging individuals to make informed choices for their well-being.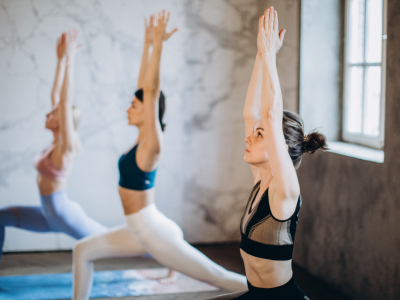 Sponsorship Tiers
Choose the sponsorship tier that aligns with your values and objectives.  Each tier comes with its own set of benefits, allowing you to showcase your commitment to holistic wellness while gaining exposure to a diverse and engaged audience.
Copper Sponsor ($50):

Recognition on the Marquette Holistic Fair Facebook Page and Event Page
Name or business listing on the Marquette Holistic Health Fair Website with a direct link
Acknowledgment in the thank-you flier enclosed in the gooie bags
Personalized post-event thank-you message (via mail or email, based on your preference)

Silver Sponsor ($100):

All benefits of the Silver Sponsorship level, with your logo prominently displayed and linked on the Marquette Holistic Health Fair Website
Opportunity to include a small marketing item or exclusive offer in the goodie bags

Gold Sponsor ($500): 5 available!

Comprehensive Gold Sponsor benefits
Dedicated section on the Marquette Holistic Health Fair website featuring your email address, phone number, a brief business biography (around 150 words), and links to your social media accounts
Special Marquette Holistic Health Fair goodie bag
Opportunity to share a Facebook post of your choice.  This post must be aligned with the values of the Marquette Holistic Health Fair.

Platinum Sponsor ($1,000): SORRY, this is no longer available.
All Gold Sponsorship benefits, including a prominent banner on our Marquette Holistic Health Fair Website

You'll be the main sponsor, recognized as Marquette Holistic Health Fair – Brought to you by [Your Business Name] whenever the event is mentioned.

Your name will be listed first in acknowledgments.

You can give a presentation at the fair to showcase your expertise.

Get a vendor spot at the fair to directly engage with attendees.

Participate in interviews about the Marquette Holistic Health Fair, adding your perspective to media coverage.

Becoming a Sponsor
Join us in making a positive impact on our community's well-being.  To become a sponsor, simply follow these steps:
Review the sponsorship tiers and benefits.
Complete the sponsorship form.
Submit your contribution to Soulfull Integration by November 15, 2023.
Your partnership with us is invaluable, and your generosity will be celebrated and acknowledged throughout the event.  Together, let's create a healthier, more connected, and aware community through the Marquette Holistic Health Fair.
For inquiries and to express your interest, please contact us at michelle@soulfullintegration.com or 906-373-6380.
Thank you for considering this opportunity to make a meaningful difference!
With warm regards,
Michelle Nichols
Founder, Soulfull Integration, LLC